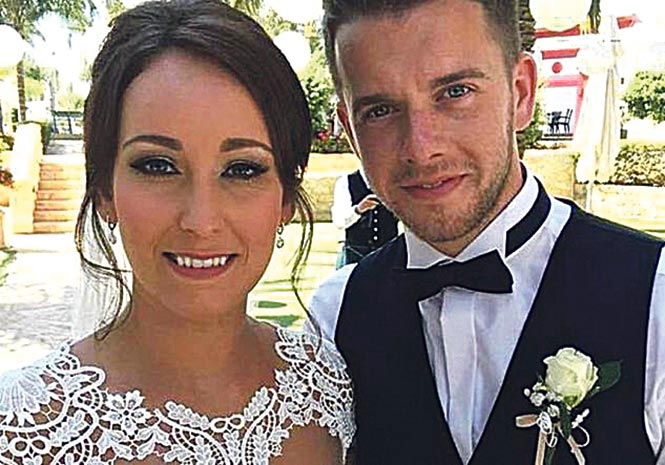 KIRSTY MAXWELL may have been the victim of mistaken identity, it has been claimed.
27-year-old Kirst plummeted to her death from a tenth floor apartment balcony in Benidorm in April last year.
Her family feared that she may have been fleeing a sex attack when she fell, but an unnamed source has now claimed that she may have been mistaken for a mystery hotel guest who has yet to be traced.
According to UK media reports, the unknown woman was staying a few rooms along from the balcony room where Kirsty plunged to her death, but despite a public appeal to find the woman, led by Kirsty's husband Adam in August, she is yet to come forward.
The source told British media: "We know there was this girl staying in room 10A.
"She wasn't interviewed by police and still hasn't come forward despite huge appeals for her. There is the possibility that Kirsty was mistaken for this woman."
The fears reportedly came after former police officer David Swindle, who has been looking into the incident on behalf of Kirsty's family, spoke of his concerns that CCTV clips from the hotel may have been erased. 
He told British media: "We've been asking the owners My Pretty Payma for access to the hotel and CCTV footage but they've not been cooperative at all.
"There are strong indications video footage may have been destroyed."