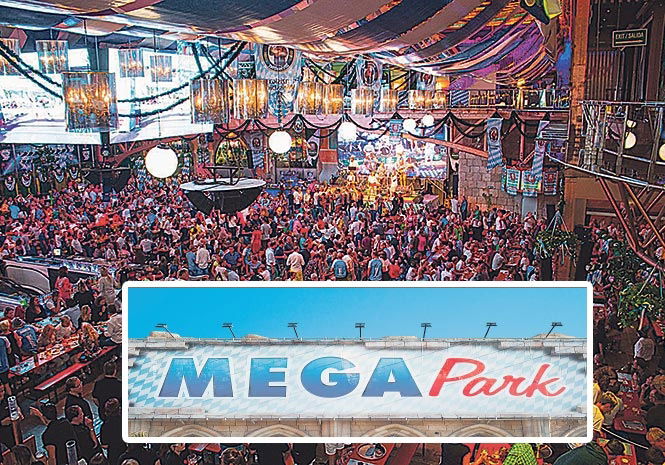 PALMA authorities have allowed the Cursach Group-owned Megapark venue to remain open but with a significant cut to capacity.
The 5,500 square metre venue, which its owners describe as the largest beer garden in Europe, will have to slash the numbers of people allowed in by almost half.
Jose Hila, Palma City Council's planning spokesperson, said the total number of people allowed in the venue at any one time would now be 2,528.
"We have followed the line taken in relation to the Tito's and Pacha venues of the Group, which were closed for not being licensed," Hila said.
"Megapark has two partial licences which were unified without permission. We have asked the company to return to the original licences."
The authority said the Cursach Group must operate within the original licences granted for the venue in 2005 and 2006.
Council officials decreed that one of two of its buildings can be used and that it is no longer allowed to use its retractable roof or outdoor terraces.
The Cursach Group have been given 48 hours to comply and they will not be able to appeal against the decision.
The council also ruled that work must be undertaken to restore the building to its original structure on the grounds that extensions to it were illegal. 
The demolition of the additional parts of the venue will take place within the next two months. The site's ground floor and basement in one of the two buildings will remain open.
Hila said the issue was ultimately one relating to legal and urban issues. He added the council had shown respect for the rights of workers.
Miguel Perez-Marsa, the Group's general director, previously said in a letter to Hila that the company had been denied the presumption of innocence during inspections undertaken last month.