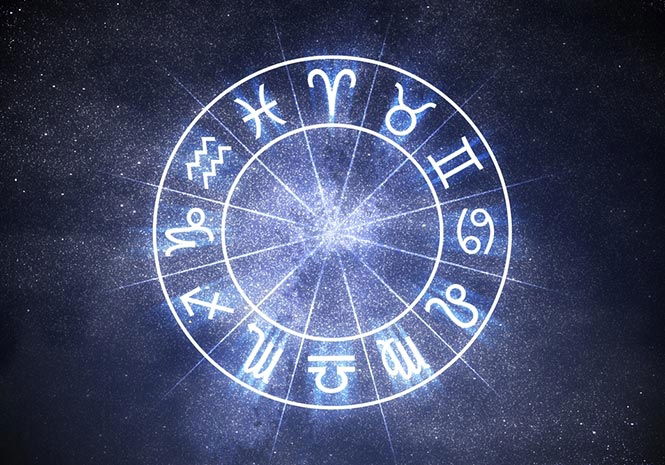 Astrology: ready, set, go!
Sun in Aries: The fiery influence of this sign throughout most of April helps you to feel motivated and inspired to reach your goals. Be confident and bold in your approach this month..  As Aries is the first sign of the zodiac, consider where you need to take the lead this month.  Take the initiative in love, work and socially to feel confident and positive about yourself!  On 20th April the sun moves into the more earthy and steady sign of Taurus.  Later in the month use this energy to make practical plans to ensure your vision stands the test of time. 
Get in tune with the moon : The new moon in Aries on the 16th of the month will help you to plant the seeds for your vision.  Now is the perfect time to create a vision board (pin pictures from newspapers and magazines of your dreams to a cork board) and seize opportunities that present themselves to help you create your desires.  Aries is a sociable sign, so make fun a priority!  Say yes to parties, lunches and weekends away.  At the end of the month the full moon in psychic Scorpio will help you to discern what is working for you and what needs to change in your life.  This sign of rebirth can be intense and transformative, so prepare to make changes in any area of your life which may have become a little stagnant.  Graciously release the old and become open to embracing the new.
Numerology: go with the flow 
Number 4 :  This number brings your attention to the structure of your life, your daily routines and home.  Is there anything you would like to change in these areas?  This would also be a good time to add something new into your routine, perhaps taking up a new hobby, making your fitness regime more of a priority or improving your home.  Is your daily routine serving you or do you need to make some simple changes, such as getting more rest or drinking more water?  Take some time this month to make lifestyle changes which will help you to feel happier and healthier. 
The Emperor : assert yourself
The Emperor is represented in the tarot deck as a mature man in charge of his destiny. He represents power and authority, whilst assuring protection and security.  He also reminds you to balance your head with your heart.  Listen to your inner voice this month and blend this with practical action to help you reach your goals more quickly and easily.  Who are the influential males in your life?  Consider who is an important role model to aspire to, and become the very best version of yourself.
Repeat this affirmation throughout the month to help you : I am clear, confident and calm in my approach to life. 
Your 2018 forecast
Astrology, Numerology and the Tarot are ancient tools of divination which aid self awareness. By looking at the unique numbers and planets in your date of birth, I will intuitively guide you to become clearer, calmer and more confident about your direction for the year ahead. I offer consultations by Skype, Facetime, Whatapp video and email.  Sessions cost £30 for 30 minutes, £40 for 45 minutes or £50 for an hour. Contact me at [email protected] to book in and visit www.sallytrotman.com for more information.