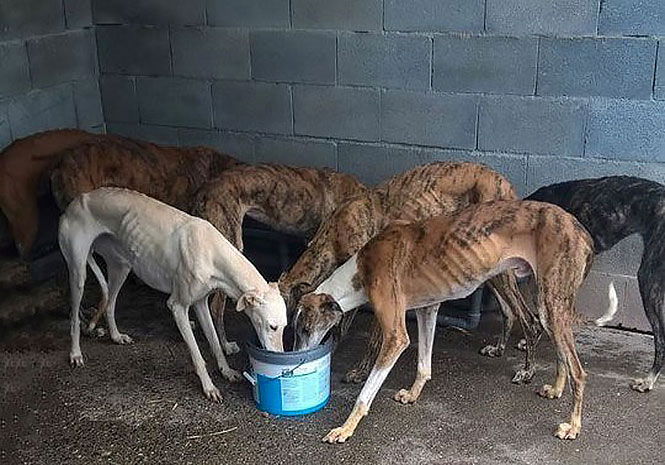 AN animal rescue centre has claimed it takes in a staggering 100 dogs a month as more animals are abandoned by their owners on the coast of southern Spain.
And now the association has shared a heart-breaking video (scroll down) on social media of a water dog that was recently found tied to their gates to raise awareness of their work.
Dutchman Peter Koekebakkerand and his Swiss wife Madeleine run the Prodean Protector of La Linea shelter in Andalucia which currently homes around 600 unwanted pets.
He said when they went to release him from the gate they noticed he was very stressed.
"He was biting and had to be calmed, he had probably been mistreated, in addition to being tied up".
"He also had numerous fleas and ticks and an infection in the ears."
Peter and his volunteer team work continuously to look after the abandoned dogs and find new forever homes for them.
It costs between €4,000 – €5,000 a month to feed and care for the dogs.
The shelter was founded in 2005 next to the municipal dog pound (perrera) in La Línea de la Concepción.
Peter says all the funding for the shelter is paid for by sponsors and private donors. There is no Spanish government, regional or municipal help.
To learn more visit their website: 
Or their Facebook page: 
www.facebook.com/LaLineaAnimalShelter/ 
To donate:
Paypal: [email protected]
Bank transfer: Prodean La Linea, La Caixa, IBAN: ES77 2100 8518 28 2200045243, SWIFT: CAIXESBBXXX