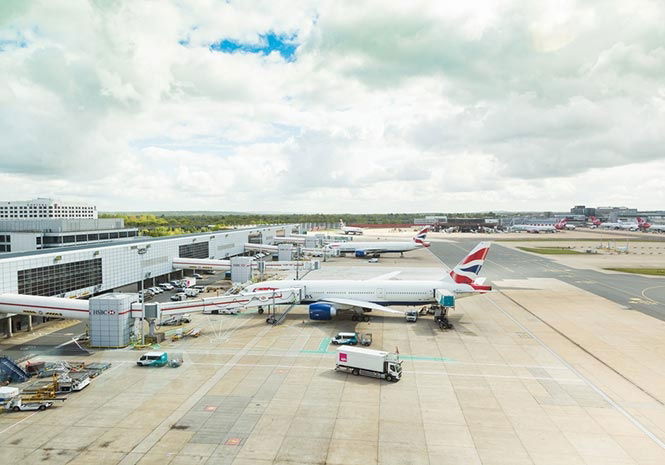 PASSENGERS have been warned that the introduction of a new digital air traffic information system could cause delays this week.
The change, starting today (Wednesday), is due to the National Air Traffic Services saying it can "no longer deal with the demand."
While the new computerised system is being implemented, it says it needs to reduce the amount of air traffic in south-east England to allow controllers to get used to the new system.
The London Air Traffic Control Centre, said it will be limiting the number of aircraft that fly into Heathrow and Gatwick for three weeks.
A spokesperson for Nats said "it's very difficult to predict exactly what that delay will be – there are many other factors like the weather and industrial action in France.
"As a rule of thumb, we anticipate that where aircraft are delayed – going into Heathrow for example – the average delay per aircraft will be about 20 minutes.
"It'll be about half of that at Gatwick – about 10 minutes."
People living under flight paths may also be affected, as overnight curfews and landing and departing curfews will be relaxed over the adjustment period.