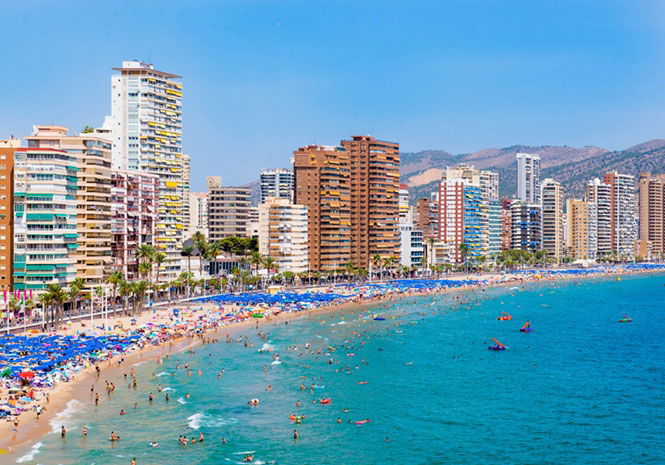 BRITAIN is expected to be warmer than the Spanish holiday resorts such as the Costa Blanca, Costa del Sol and Mallorca by the end of this week.
Drier and brighter conditions are forecast in the south and east of the country with Saturday set to be the warmest day of the week when the mercury hits 18 Celsius – well above normal for the time of year – while values will struggle to beat 17 Celsius in the Mediterranean holiday resorts. 
But it won't be wall-to-wall sunshine in the UK with blustery April showers and a brisk breeze slightly lowering temperatures in the far north and west.
Forecaster Katie Greening, of The Weather Channel, said: "UK temperatures will be about 5C to 7C above average in a southeasterly airflow.
"Rain and cloud will dampen temperature anomalies over the British Isles, western France and northern Iberia but it will still be 3C to 5C above the seasonal norm."