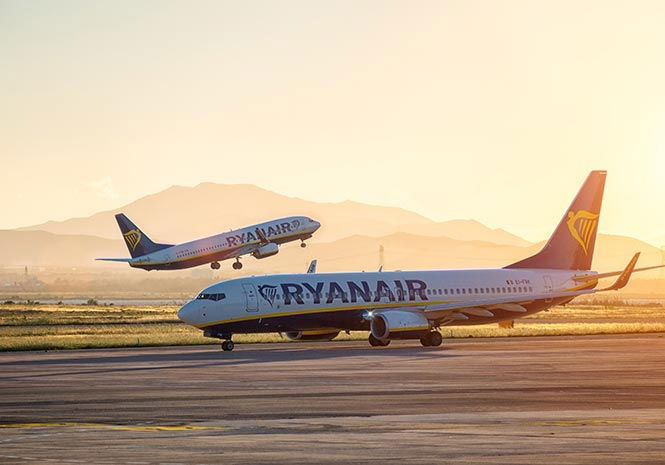 RYANAIR has revealed that it has a 67 per cent average pay gap between men and women.
Just eight of Ryanair's 554 UK pilots are women, with the majority of Ryanair's female UK workforce employed as cabin crew (405 of 586), according to the company's Gender Pay Report, which also showed that women's median hourly rate is a staggering 71.8 per cent lower than men's, while the mean stands at 67 per cent.
The Irish airline has reportedly not taken its management and administration into account, as they are based in Ireland, in the report, which focuses solely on UK employees excluding Northern Ireland.
As a result of the figures, it means that when comparing median hourly rates, women working for Ryanair in the UK earn 28p for every £1 that men earn, while when comparing the mean hourly rates – 67 per cent difference – it increases slightly to 33p for every £1 then men earn.
As part of their Gender Pay Report, the airline stated: "Ryanair is an equal pay employer and we are proud of the thousands of professional men and women who work hard to deliver great service and Europe's lowest fares to our customers.
"Like all airlines, our gender pay in the UK is materially affected by the relatively low numbers of female pilots in the aviation industry.
"In Ryanair's case, our management and administration are based largely in Ireland, so the vast majority of our UK based colleagues are pilots or cabin crew.
"In recent years, the number of female pilots applying to Ryanair has increased and we are committed to developing this welcome trend."
The news comes ahead of tomorrow's deadline for employers across the UK with more than 250 employees required to publish data regarding their gender pay gap.