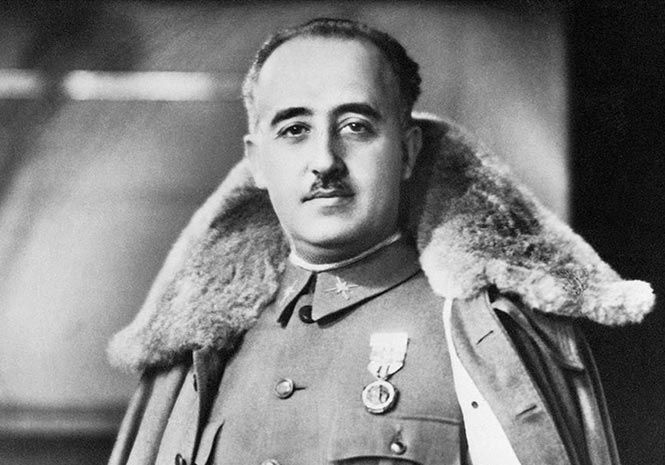 MEMBERS of the leftist Partido Socialista (PSOE) have tabled a motion in the Spanish Senate calling for a probe into a foundation dedicated to the country's former dictator Francisco Franco.
The motion asks the upper house of parliament's Constitutional Commission to report on whether the Francisco Franco Foundation should be outlawed.
The document cites the foundation's alleged violation of the Law of Foundations, the Law of Historical Memory and the country's Constitution.
"It does not seem very logical that a foundation that exalts the dictatorship fits within the framework of the law," the motion stated.
"It projects its ideology on Spanish society and defends the regime's violation of human rights," it added.
The motion was presented after the Foundation posted a tweet last Sunday to commemorate the end of the Spanish Civil War. The conflict ended on April 1, 1939.
"Today we celebrate a just and deserved victory," the tweet read.
The PSOE's motion went on to state that the Foundation "offers its services" to towns, councils and individuals in order to help them break the Law of Historical Memory.
One of the Foundation's stated purposes is to oppose the Law of Historical Memory, according to its website.
"The Foundation considers that the aforementioned Law is seriously damaging to coexistence among Spaniards.
"It is sectarian in its analysis of Franco's Spain and unconstitutional in that it restricts freedom of opinion and investigation," the website states.
The Foundation's stated purposes are to promote the study of Franco, his life and his regime, according to the site.
"The Foundation enjoys legal status as a cultural institution, without its activity or objectives being political or partisan in any way," it states.
The PSOE's motion stated the Foundation publicly promotes and incites "hatred, hostility, discrimination or violence" against the victims of the Civil War.
Proposals to ban the organisation also featured in reforms put forward for the Law of Historical Memory, presented by the PSOE in the Congress of Deputies. It was vetoed by the Government.