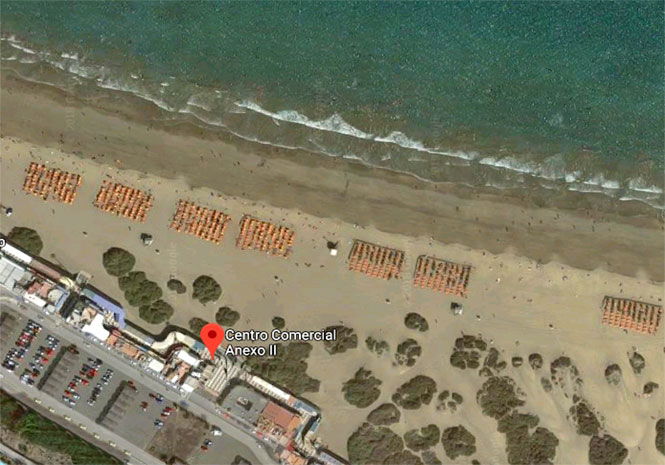 A SEVEN-YEAR-OLD girl on a family holiday has been seriously after suffering an electric shock on an amusement ride for children in Spain's Canary Islands.
The accident happened at the Anexo II commercial centre on the beachfront in Playa del Ingles in Gran Canaria.
The girl has been rushed to the Hospital Universitario Materno Infantil de Gran Canaria with second-degree burns on the left arm and right leg. 
It is reported that the German girl was playing on a ride for children.
Her grandfather and mother carried her, unconscious,  to the Red Cross first aid post on the beach, before an ambulance arrived on the scene.
The child is reported to have suffered serious burns but is in a  stable condition.
The attraction has been closed while an inspection of the electrical installation is inspected.