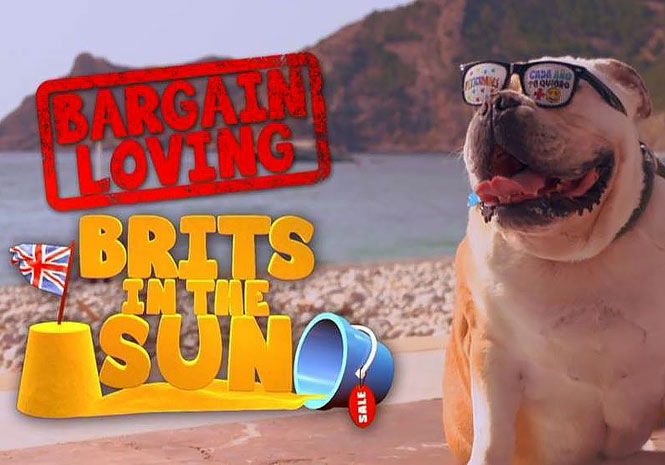 HIT British TV series Bargain-Loving Brits In The Sun is saying 'adios' to the Costa Blanca and heading further south to Spain's Costa del Sol.
The Channel 5 reality series has followed the lives of Brits who opted to move to Benidorm for a low-cost life full of fun in the sun.
But, speaking exclusively to the Euro Weekly News this afternoon series producer Bob Brear said they were moving on.
"In the new series we will be filming all types of Brits between Malaga and Marbella. 
"We will start in earnest looking for people next week and then come to Spain to meet people around the last week of the month.
"Then we will start shooting for ten  weeks from May 14."
In today's surprise announcement Bob said, "It is with a heavy heart that I have to say we are moving on to pastures new.
"After three- years of BLBITS and four-years of Benidorm ER, the last seven years in Benidorm have been wonderful.
"Over 50 hours of top notch, fun, emotional, exciting and downright bonkers TV has been made and broadcast by us in brilliant and beautiful Benidorm. Friendships and lifelong memories have been made for both us and all the people we have filmed.
"Myself, the production teams and all Blakeway North TV would like to thank you for your continued support and love of our beloved Bargain Loving Brits In The Sun. 
Bob explained, "The Bargain Loving Brits show had a little summer holiday to Blackpool recently and Channel 5 have decided it's time to get back out on the road again. Mainly because every one of us loves a bargain and there are plenty of other Bargain Loving Brits out there who deserve a chance to get on the telly and show us how they "live twice the life at half the price."
"The Costa Blanca has been our home for almost a decade so it seems only fair to give another Costa a crack of the whip and we are heading to the other British home from home; the Costa del Sol to film this year.
"We hope to find as many wonderful, charismatic and superb folk as there are in Benidorm, nearby fancy Albir and the rest of the Costa Blanca.
"It's sad to go (some might say it's very much "NOT Happy Days") but I hope you will all wish us well on our new adventure.
"BUT… it's not all doom and gloom, the series could keep running and running for who knows how long so this isn't goodbye it's more a 'hasta luego' for now, a little breather if you will – or a mini break from our home from home in Spain.
"We will all miss Beni so much, so I hope we can come back soon. Actually, saying that, if you have any ideas for documentaries and shows in Benidorm please let us know. Any excuse to come back would be much appreciated!
"Thank you so much, we are nothing without the fans and viewers who tune in every week and the great people who let us film them."