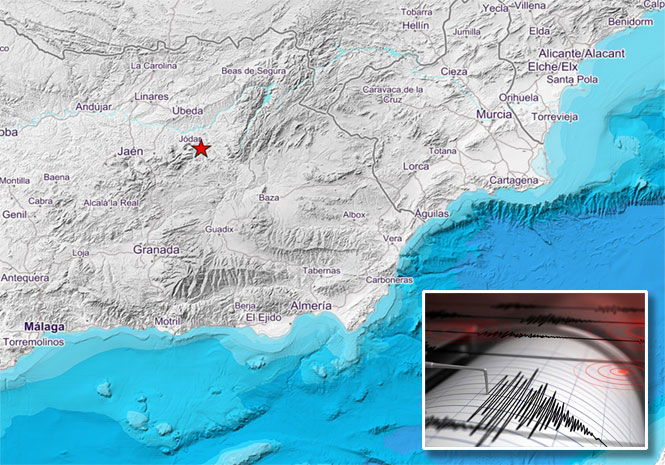 GOOD FRIDAY got off to a shaky start in southern Spain this morning as several earthquakes were recorded across Andalucia.
The provinces of Cadiz and Granada were both affected by small quakes.
But Spain's National Geographic Institute (IGN) also said two earthquakes with magnitudes of 3.2 and 3.3 shook Jodar, in the province of Jaen.
For several weeks Jodar has been in the spotlight as several earthquakes have rocked the municipality.
On March 24, up to 13 tremors with magnitudes between 3 and 4 were recorded.
These, added to others that have already been recorded this year, make at total of 37 registered in the first three months of 2018.
There are no reports of material or personal damage although some residents did call the emergency services to report their experience.