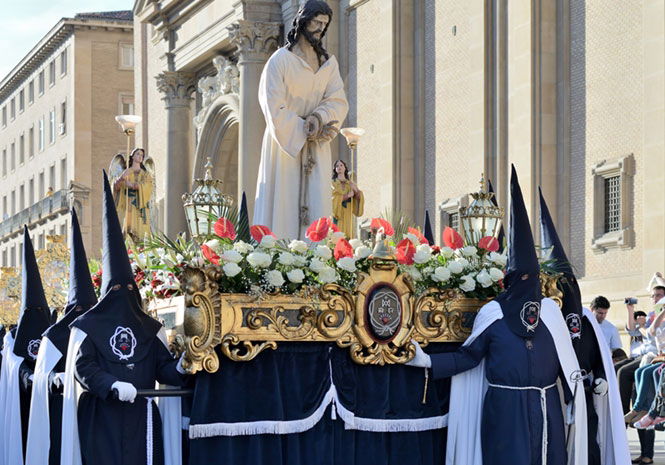 AN Atlantic cold front will see temperatures drop in Spain today (Thursday) and bring widespread rainfall on Good Friday.
Many areas  (see below) have already been issued with orange and yellow weather alerts over the Easter holiday weekend.
The forecast will jeopardise many of the huge Semana Santa processions, that feature prominently on the country's religious calendar, attracting hundreds of thousands of worshippers.
Again, this new weather system will particularly affect the northwestern part of the peninsula today with heavy rain and temperatures will likely drop throughout the rest of the country. 
A 'significant storm' will bring rainfall to most of Spain on Good Friday and also whip up winds and high waves.
The weekend is expected to be more stable with the rain moving away and the temperatures starting to rise again.
FORECAST: Friday, March 30, 2018
FORECAST: Saturday, March 31, 2018