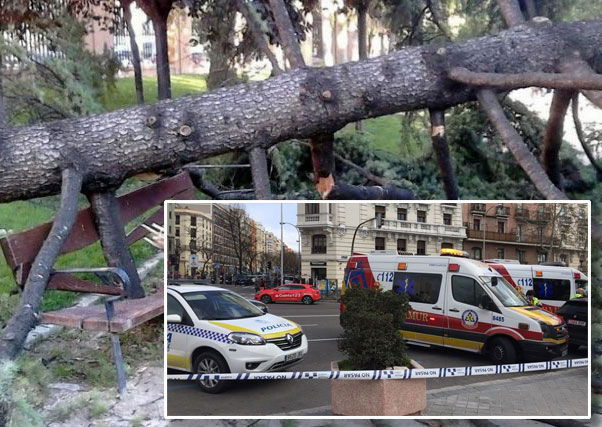 A TREE that fell, killing a four-year-old child at a park in Spain, had been inspected by technicians just two days before.
The accident happened in the El Retiro park in Madrid as Storm Hugo lashed the mainland at the weekend and whipped up high winds.
The tree had passed a review on Thursday when the park was closed to assess what likely damage the storm could unleash.
The state of the trees was visually checked for damage, disease or pests, in addition to using advanced techniques that allowed technicians to know if they were hollow or suffered from any problem rendering them likely to fall.
Although there was an orange severe weather alert for winds speeds between 71 and 85 kilometres per hour on Saturday the park normally only closes for red warnings.
However, it was decided to close the park just before 1 pm and it was 30 minutes later, while the area was being evacuated, that the fatal accident occurred.