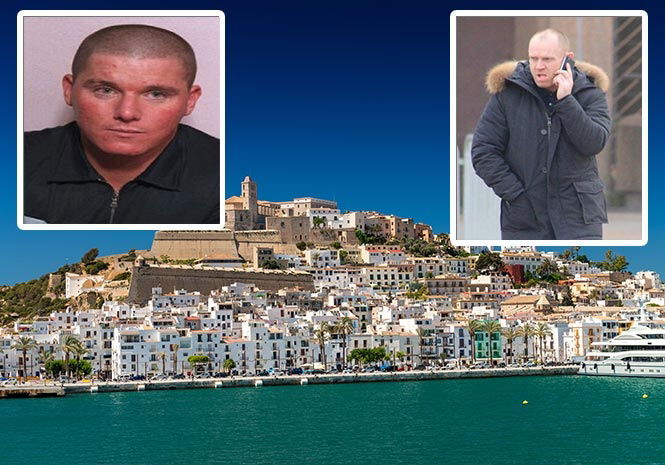 A DRUGS kingpin who hid out in Spain has been jailed for 15 years.
Dad-of-four James Manning, 40, was behind a ploy to send two kilos of cocaine with a street value of more than €355,000 to Glasgow.
Speaking at Liverpool Crown Court, Judge Elizabeth Nicholls told the gym owner from Speke in Liverpool: "You moved within the highest ranks of those involved in the drugs trade and on an international level.
"You had substantial influence on others in the chain both upwards and downwards."
She said that he had been "immersed" in the world of drugs and supplied secure Blackberry mobile phones to "mobilise people to execute his orders."
And the judge added: "You demonstrated in the trial that you are an unscrupulous, manipulative and a dangerous individual who is prepared to go to any length to achieve your goals and protect your interests.
"I have no hesitation in placing you in a leading role. You were directing these drugs operations throughout."
The consignment – one of several that Manning is accused of managing – was intercepted by police on the M74 motorway near Lockerbie, Scotland, with the drugs hidden in the rear footwell.
A day later, Manning and accomplice David Gordon, 34, fled to Ibiza on separate flights before returning to the UK after several weeks, where they were spotted at Glasgow Central railway station.
Manning then fled to Dubai, where he laid low before being held by investigators when he flew back to Manchester Airport after almost a year in the Middle East.
Scotsman Gordon, from Stewarton in Ayrshire, was in January caged for ten years over his role in the plot.