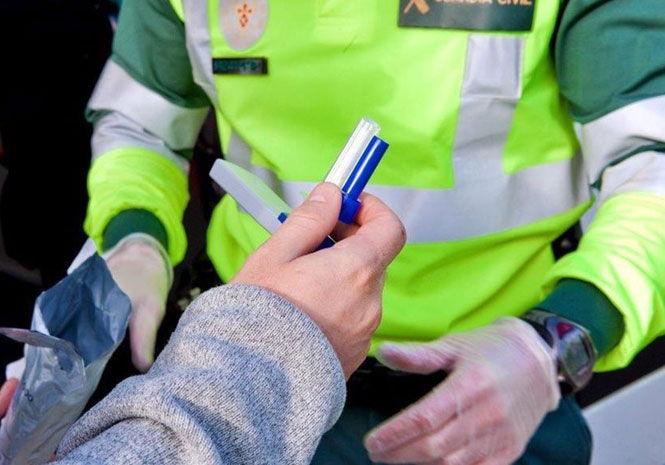 POLICE in Spain have arrested a car driver who tested positive cannabis, amphetamine, methamphetamine, heroin and cocaine in a roadside saliva test.
After failing the test on the NA-6100 at Falces, in northern Spain, the driver tried to flee the scene on foot but was quickly caught by officers.
Police also said the 38-year-old man did not have driving a license and said heroin was found on him when he was frisked.
The man faces €1,000 fines and six points on his license after failing the drugs test.
He has also been charged with driving without a license.
The heroin was confiscated and he faces a fine for its possession.
The number of roadside police checks has been increased considerably during what is considered a 'black' week for deaths on Spain's roads with millions of extra journeys being made for Easter Week.