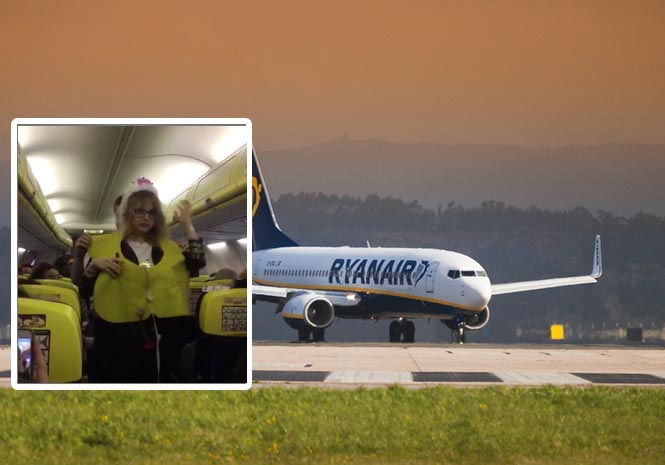 A BRIDE-TO-BE put a smile on the faces of passengers on a Ryanair flight to Barcelona after being invited to give a pre-flight safety demonstration.
Tara Berenbaum was filmed giving her own version of Ryanair's safety instructions while in an air hostess outfit much to the amusement of passengers.
Travelling with friends from Belgium to Barcelona on her hen party, Miss Berenbaum even wore a deflated life jacket during the demonstration.
Julie Marinower, who recorded the footage, confirmed that none of the group had been drinking as the flight was early in the morning, after some reports claimed the bride-to-be was tipsy.
"When we boarded we asked the crew if she could help with the flight instructions since she was dressed like them," Miss Marinower told news outlets.
A Ryanair spokesperson said "this customer "assisted" one of our cabin crew on this flight from Brussels to Barcelona while the aircraft was stationary.
"The safety demonstration was also carried out by two other crew members and was clearly visible to all customers on this flight."