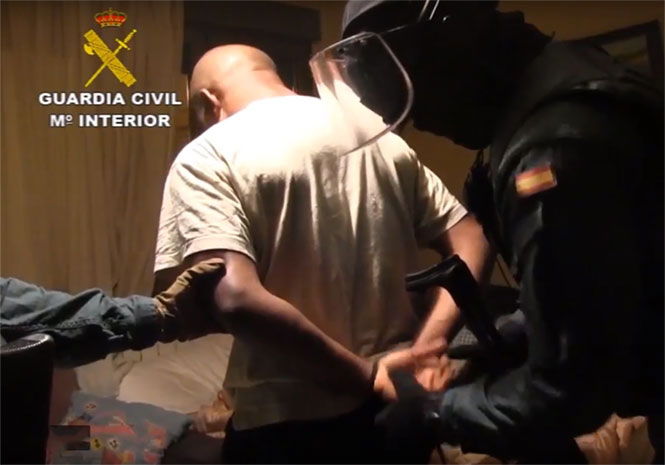 WOMEN who were coerced into human trafficking and prostitution by voodoo threats were kept in squalid conditions in cave houses when they arrived in Spain.
Spain's Guardia Civil in collaboration with Nigerian ;authorities and the UK's National Crime Agency (NCA), busted a Nigerian-organised crime group in one of the largest operations against human trafficking in Europe.
Police officers carried out 41 house searches in Alicante, Almeria, Barcelona, Cantabria, Madrid, Malaga, Murcia, Navarra, Sevilla, Toledo and Vizcaya in Spain and in Manchester in the UK.
The bank accounts used by the organisation to launder more than €300,000 from the illicit activity have been blocked.
The investigation began when one of the underage victims filed a complaint with the police.
She reported she was coerced into trafficking by voodoo threats in Nigeria.
The victims were transferred from Nigeria to Europe via Libya and Italy.
Once in Spain, the women were kept in squalid conditions in cave houses in Almeria, where they were exploited in prostitution to pay off the €30,000 debt they owed to the criminal organisation.
The highly active Nigerian criminal network was linked to the EIYE brotherhood, and one of the most important members of the organisation was a well-known DJ in Nigeria, who was arrested when he was returning from his country where he was recording a music video.
His main role was to transfer the victims to Spain and organise sexual exploitation in several Spanish provinces. 
In total, the operation resulted in 89 arrests and 39 victims were safeguarded.