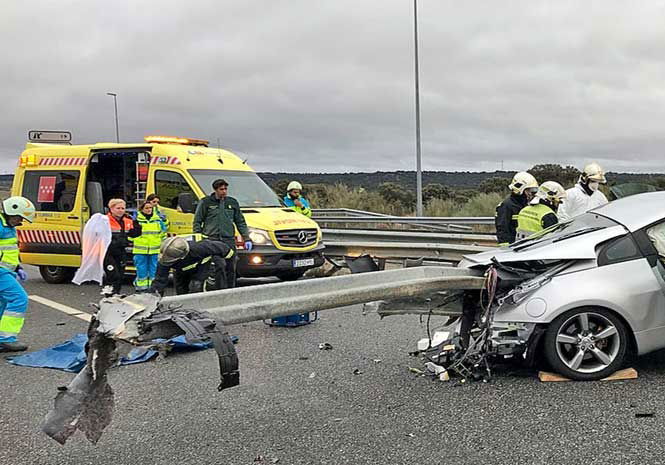 FOUR people have died in accidents on the first day of 'Operation Salida' when more than 15 million journeys are forecast to be made on Spain's roads.
The first phase of the Holy Week traffic control began at 3pm on Friday and will continue until midnight on Sunday, March 25. During the weekend it is expected that almost four million trips will be made.
The second phase will last until midnight on Monday, April 2, by which time it is expected some 15.5 million journeys will have been made by road.
Guardia Civil traffic officers have stepped up their Holy Week patrols with more radar speed traps and drink and drug tests controls in place. 
One man died yesterday (Friday) when his car left the road and was impaled on a crash barrier at km 19 on the M-503 at Villanueva de la Cañada. The 38-year-old driver died at the scene.
Another motorist died when his vehicle left the A-4 at La Guardia (Toledo).
A third victim died in a head-on crash between a truck and a car on the N-432 in Cordoba.
And today a  woman has died in a head-on collision between two vehicles in Ubeda, Jaen.