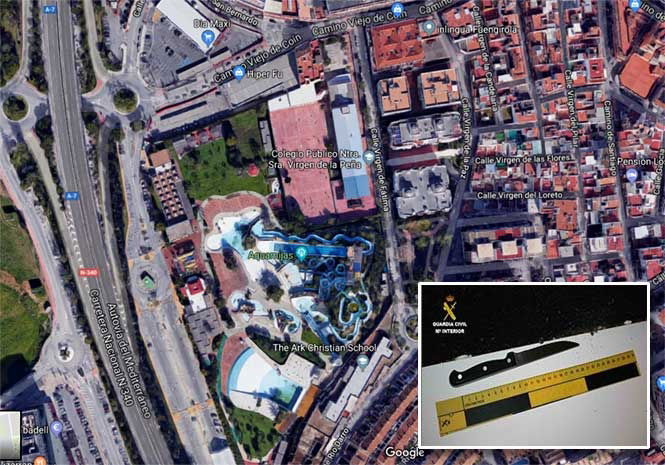 A YOUNG man has been freed in the wake of a 15-hour kidnapping and torture ordeal on the Costa del Sol.
Police swopped on a property in Mijas after a concerned citizen flagged up a video that had appeared on social media.
The footage reportedly showed a man verbally and physically abusing a younger person who appeared to have a number of head injuries.
A brief probe revealed the identity of the attacker, who had previous police records, leading investigators to raid his home.
As they arrived they saw the culprit trying to escape through a window wielding a knife, but when he saw the officers he retreated and barricaded the doors.
A tense standoff ensued, before officers convinced him to release the victim, who had 'serious head and body injuries,' and was 'in shock and disorientated' according to medics.
He was transferred to the Comarcal Hospital in Marbella for treatment, while police continued to speak with his assailant.
After half an hour of talks he was persuaded to surrender, with a series of videos captured on his mobile phone showing that a second man had been involved in the abduction.
Both men – one Spanish and the other Moroccan – have been charged with kidnapping, attempted murder and crimes against sexual freedom, police said in a statement.