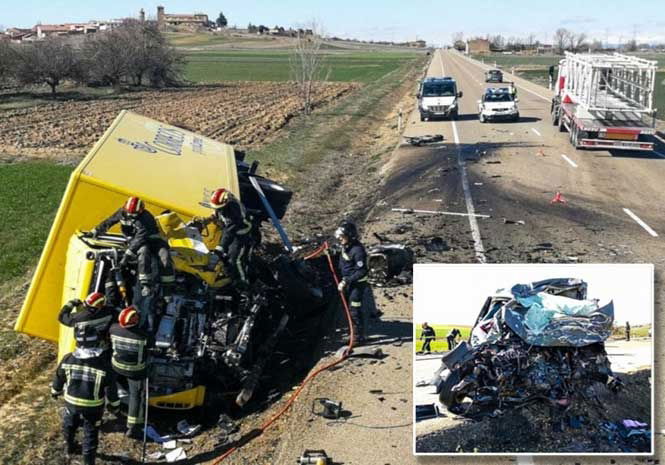 TWO people have died in a horrific smash between a lorry and a van in Spain yesterday (Wednesday).
The 112 Emergency Control Centre for  Castilla y Leon said both died at the scene of the accident at kilometre 286 of the N-601 at Valverde-Enrique in the province of Leon in the northwest of the country.
The accident was reported at 2.40pm.
Guardia Civil traffic officers, firefighters and paramedics attended the scene but nothing could be done to save the lives of the drivers.