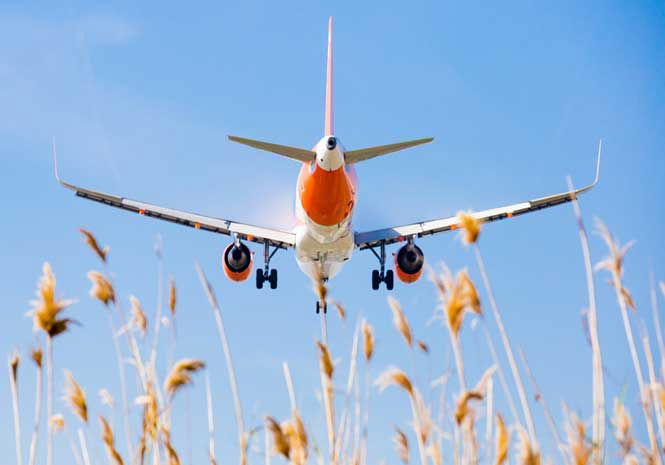 THE LARGEST European airline association has claimed that more than 800 flights will be cancelled and the travel plans of 100,000 passengers will be affected across Europe as French air traffic controllers strike again today.
Airlines for Europe (A4E) says that since 2010 Air Traffic Control strikes in the EU have cost the economy €12billion and passengers have faced almost an entire year's worth of ATC strikes since  2005.
Shockingly, they claim that of the total 357 strikes the French ATC are responsible for 249 of them, leading to a staggering 230,660 cancellations (see below).
Their nearest 'rival' is Greece with  44.
Spanish air traffic controllers have called just six strikes in the same period.
The A4E trade body includes easyJet, IAG, Jet2.com, Ryanair, Air France-KLM, Lufthansa and Norwegian amongst its members.
It is now urging passengers who don't want their travel and holiday plans ruined by strike action to sign up to their 'Keep Europe's Skies Open' online petition to call on the European Commission, the European Parliament and Member States to protect Europe from repeated extortion and disruption by Air Traffic Control unions.
They claim the strikes have a huge impact on the European economy, tourism, and competitiveness and Europe's reputation is at stake.
And they add, "Although we fully respect the right to industrial action, the demands of increasingly mobile European citizens and businesses cannot be taken hostage in such a disproportionate manner."
They have urged the EU and national governments to finally take action and call on Air Navigation Service Providers and their employees as soon as possible to:
Actively and in good faith participate in arbitration before threatening industrial action
Protect flights overflying the country affected by industrial action while ensuring this does not come at the expense of flights to and from the country affected
Implement cooperation mechanisms to explore means to minimise the impact of ATC service disruption (allowing other European Air Traffic Controllers to manage flights over airspace affected by strike action)
Provide a 21-day advance notification of strike action
Provide a 72h advance notification of participation in industrial action, at individual employee level, so as to improve the predictability of the level of disruption
To sign the 'Keep Europe's Skies Open' petition go to: www.keepeuropesskiesopen.com