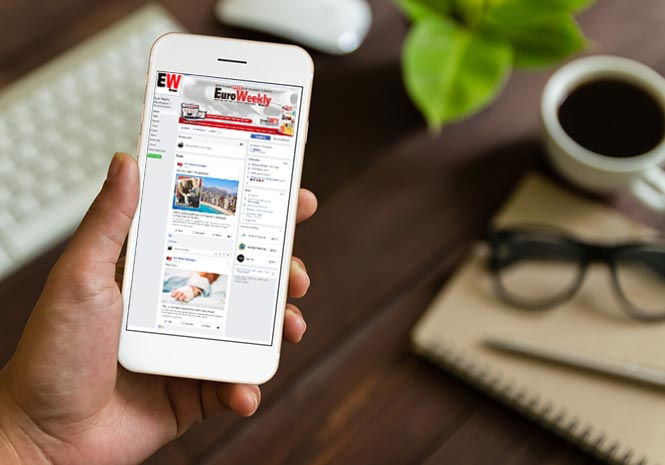 THE Euro Weekly News Facebook page has soared past 25,000 'likes' this week as the EWN website and social media continue to demonstrate rapid growth in 2018.
The milestone comes hot on the heels of a prestigious Spanish national press association award to the Euro Weekly News for both the newspaper and website. The newspaper was also voted Best Free Publication at the same event in Madrid in 2017.
With our ever-growing Facebook community taking us to new heights, we wanted to take a moment to out to thank our 'likers' followers for joining us, interacting with us and helping us to keep providing them with the latest, most accurate news on an English-language site in Spain.
Over the past year alone, our likes grew by massive 31 per cent, and our posts reached more than seven million people in 2017.
With the emphasis on building a community with our readers, we encourage our followers to engage in debate and let us know what they think about the hot topics.
In March so far, we've had some 290,000 post engagements, on a whole range of topics.
Euro Weekly Facebook top posts in March – so far…
Gabriel Cruz
The heart-breaking story of the missing eight-year-old gripped the nation.
French air traffic control strikes
The announcement that flights were going to be delayed or cancelled angered many of you.
Storm Felix 
The recent bought of storms has also been a talking point.
Missing dog
The community also pulls together to help each other in times of need.
Holiday sickness scammers fined
Many of you voiced your approval of courts getting tough on holiday sickness scammers.