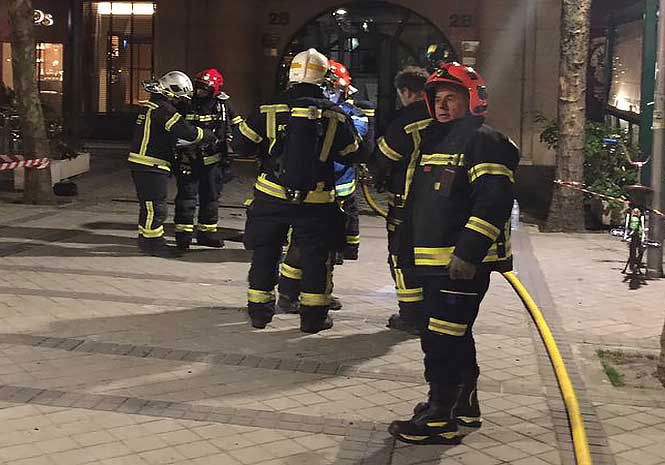 FIREFIGHTHERS in Spain have tackled a large blaze at an office block that left fourteen people needing medical attention.
Seven fire crews were scrambled to the fight the blaze that affected around a third of the 1,200sq m office space on the first floor of a six-storey residential building in Madrid was gutted in the fire last night (Tuesday).
Smoke spread to residential properties above the office through the stairwell and paramedics attended several neighbours who were suffering from smoke inhalation.
At the moment the cause of the fire is unknown.