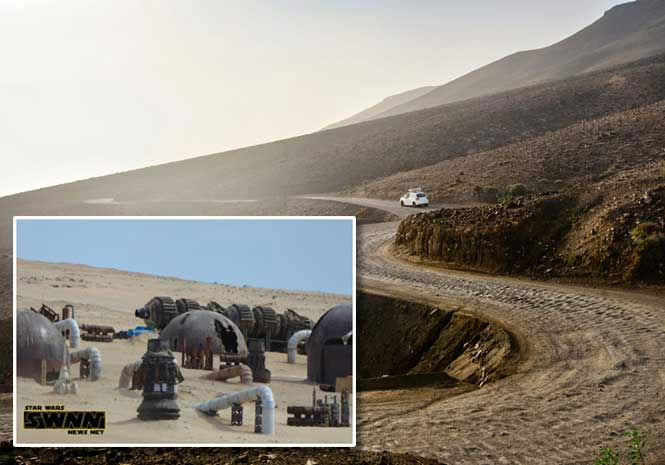 THE latest Star Wars movie spin-off is due out on May 25 – and parts of it were filmed on a Spanish island popular with British holidaymakers.
Although producers are keeping details of 'Solo: A Star Wars Story' firmly under wraps the Canary island of Fuerteventura was one of their shooting locations back in 2017.
With sandy dunes, volcanic landscapes and all-year-round sun the island should make the perfect backdrop for the action.
Sets were constructed in the Natural Park of Jandia – a peninsular in the southwestern part of the island and described as the only protected desert area in Europe.
At the time the political party Podemos claimed that the filming was causing 'an irreparable environmental impact' on the area.
The film will be the second Star Wars anthology film, following the 2016 film Rogue One.
Described as a space western, the film is centred on a young Han Solo and his adventures with his Wookiee partner Chewbacca, including their encounter with Lando Calrissian.
Principal photography for the film began in January 2017 at Pinewood Studios, under the direction of Phil Lord and Christopher Miller. The pair left the project in June 2017 after reportedly being fired over "creative differences" with producer Lucasfilm, and Ron Howard took over directing duties. 
A "sneak peek" TV trailer was released during the Superbowl on February 4, 2018 and it became the most popular Super Bowl trailer on YouTube with 8 million views. It also had 5.9 million views on Facebook.