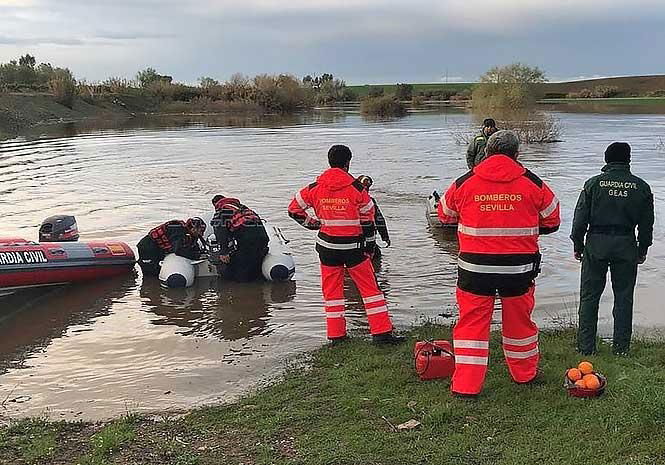 AFTER three days of searching the body of the Guardia Civil officer swept away by floodwaters in Spain  has been found.  
The officer was rescuing a trapped motorist from his vehicle in a swollen stream when he lost his footing.
Diego Díaz, originally from Malaga, was swept away by the fast-flowing water in Guillena in Sevilla in Andalucia on Saturday evening.
At 10am this morning (Tuesday) after a search involving more than 200 people the body was located.
According to initial reports, the body was found around 300 metres from where the accident happened on Saturday night.