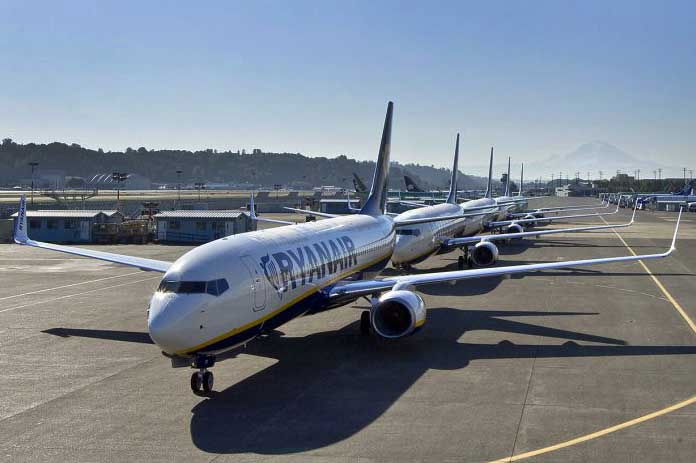 NEWLY-RELEASED Spanish government data has shown that international airline passenger numbers to Spain have soared during the first two months of 2018.
Statistics show that 9.98 million international passengers have arrived in the country by plane, a 5.9 percent increase on the same period last year.
Low-cost airline passenger numbers have particularly taken off with 5.21 million passengers arriving in Spain in January and February  –  up 12.7 percent on 2017.
The low-cost companies took 52.2 percent of the market.
In contrast, 'traditional' airlines carried 4.7 million passengers, down 0.6 percent.
Among the low-cost airlines Ryanair, easyJet and Vueling continue to lead the field and between them carried 67.6 percent of 'low cost' market and 35.6 percent of the total market.
The United Kingdom, with 1.5 million passengers (28.8 percent of the total), was ahead of the pack despite a drop of 1.1 percent in arrivals with the low-cost carriers.
Germany, with 13.3 percent of the arrivals, showed an increase of 695,036 passengers (43.2 percent more) and Italy with  683,997 low-cost flyers sent 13.2 percent more.