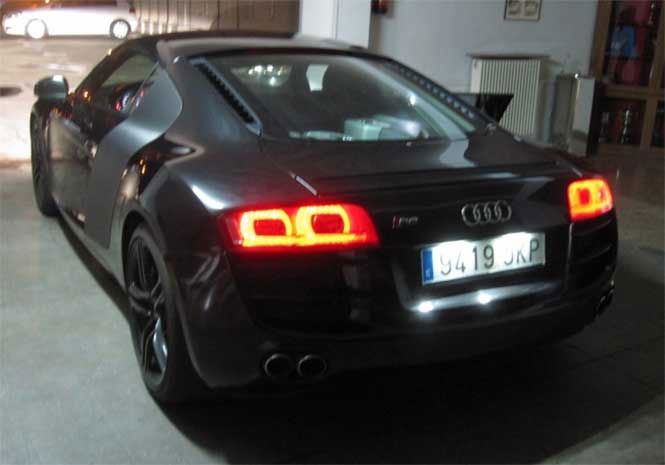 POLICE have arrested a 39-year-old man after he was filmed hitting 300km/h (186mph) in an illegal road race in Spain.
They are still looking for the driver of the other car and two passengers.
The driver of the €200,000 Audi R8 supercar could receive a prison sentence of six months to two years and a driving ban of one to six years if convicted of dangerous driving.
The illegal race took place between km 73 and 74 on the M-50 motorway near the Spanish capital Madrid where the speed limit is 120km/h (75mph).
It is believed to be the highest speed recorded on Spain's roads.
The seized car has previously appeared on a Russian website for the purchase of high-performance vehicles and was listed in Benidorm on the Costa Blanca.
The driver of the other car involved in the race has not been traced yet. And police are looking for one passenger from each of the vehicles too.
A disabled driver previously held the 'record' for the highest speed recoded on Spain's roads when he was caught doing 297kph (185mph) in a Porsche he had taken out for a test drive in March 2016.
He was heavily fined and banned from the roads for a year.