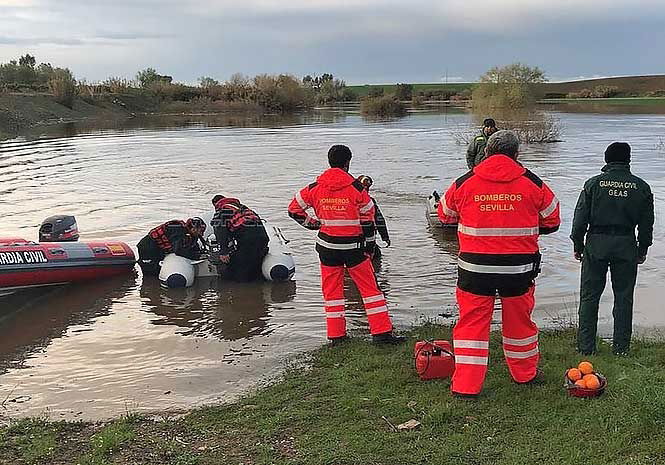 EMERGENCY services in Spain are continuing their search this morning after a Guardia Civil officer was overwhelmed by the current while rescuing a motorist from their car last night (Saturday).
The incident happened at around 10pm last night at Guillena in the province of Sevilla, Andalucia.
All night long search teams have been working to locate the officer.
The 112 Andalucia emergency control centre has also reported a missing person in Martos (Jaen), also swept away by flood waters, following a call at 9.20pm.
Local Police, Guardia Civil, firefighters and volunteers were involved in a search but the mayor, Víctor Torres, said that there is still no confirmation of the disappearance.
Throughout the storm the control centre has recorded over 600 storm-related incidents for the region mainly in Cadiz, Sevilla, Granada and Cordoba – mainly flooding and landslides.
The total of emergencies managed by 112 in relation to Storm Hugo have been concentrated in Cadiz (168), Sevilla (101) , Cordoba (87), Jaen (84) and Granada (83), Malaga (34), Almeria (29) and Huelva (15).