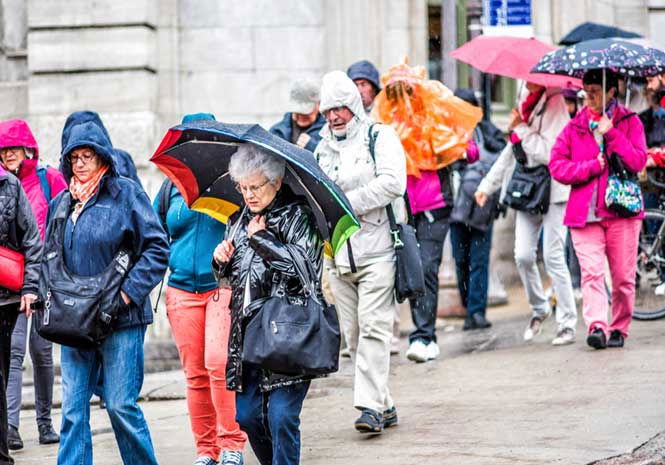 MANY parts of Spain are on orange and yellow alerts again this weekend as heavy rain, strong winds and high coastal waves are expected to hit the country from Saturday afternoon onwards.
And then forecasters are predicting another 'Beast from the East' could hit Spain from Monday bringing another round of freezing temperatures and rain again.
Most of Europe will be affected as cold air drifts southwards from a ruptured polar vortex causing temperatures to plummet in much of the European continent, and some areas will suffer major snowfalls and strong winds.
The precise effect of the weather system is still unknown in Spain although parts of the south of the country are already on alert this weekend.
Meteorologist Rosalía Fernández from elteimpo.es explains that the 'beast' could arrive early next week, with strong winds, rain and snowfall – at ever lower levels. Temperatures could be up to 12 Celsius below normal averages.
However, she points out that 'things it will be recovering little by little at the end of next week.'
The outlook for Semana Santa (Easter week) in Spain is looking unsettled though.
SPAIN WEATHER ALERTS: Saturday, March 17, 2018
SPAIN WEATHER ALERTS: Sunday, March 18, 2018