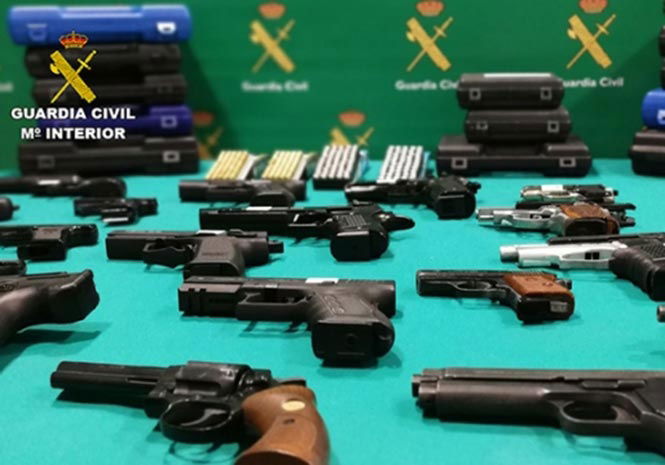 THE Guardia Civil has dismantled a ring of arms traffickers in La Linea de la Concepcion, arresting 18 people and investigating another three.
Those detained have been charged with illicit possession of weapons, arms trafficking, being members of a criminal organisation, drugs trafficking and money laundering.
Operation "Benjamin" saw police seize an illegal haul including seven guns, 28 detonating pistols, 26 unassembled weapons, 20 taser guns, and eight homemade explosive devices.
They also found 1.5 kilograms of cocaine, 7 kilograms of hashish, and €140,000 in cash among other items.
Investigations began in 2016 as a result of the "Bosphorus" operation carried out at a European level and coordinated by Europol, where the Guardia Civil arrested 46 people and seized 247 firearms.
One of those detained was a well-known and violent anti-state activist from Galicia, who was heavily involved in the online sale of detonating devices that he himself had modified.