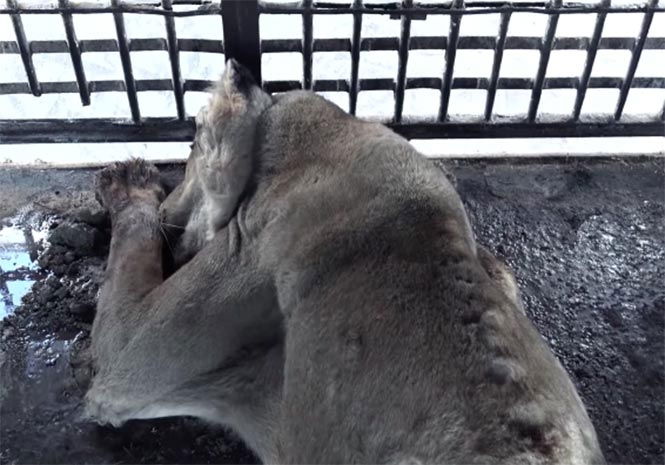 THIS is the heartbreaking moment that two lions and a tiger were freed from squalid circus cages in Spain.
The starving animals were covered in bruises and sores and living in wretched conditions with floors covered in excrement.
Their claws had been removed, some had broken teeth and one of the lions had chewed part of its own tail off due to stress.
The emaciated cats were collected from the Circus Francia – also known as Circus Paris – in Murcia by specialists from the APP Primadomus (APP) exotic animal rescue in Villena, Alicante.
It comes after months of negotiations between officials from the circus, local authorities and animal rights groups, with lawyer Raquel Lopez from the DeAnimals law firm acting as mediator.
The circus becomes the third in Spain to offload its live animals, with a pony and a bull among others rehomed.
Pablo Delgado, a big cat expert from APP, said that the "terrible conditions in which the animals, especially the lions, were kept is unfortunately typical in circus rescues.
"They were living in tiny cages, facilities without the legal requirements for a zoo, in the hands of people without the knowledge or proper means to take care of them."
A video uploaded by his team shows the animals being sedated ahead of their journey to the centre to begin their rehabilitation.
A lioness at the centre in Alicante
WARNING: The following video contains graphic content which some viewers may find distrubing.