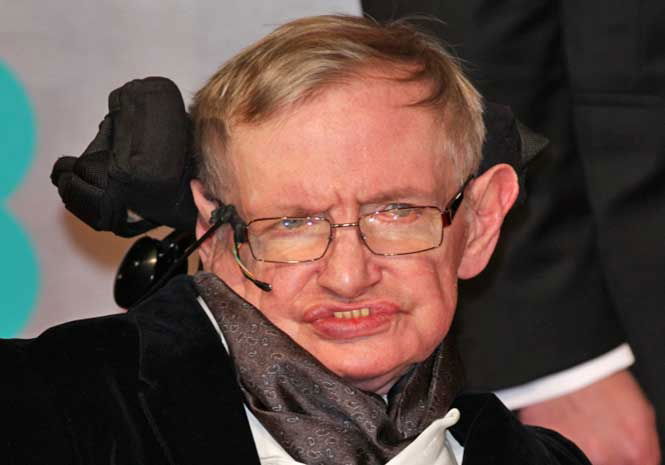 SCIENTIFIC genius Professor Stephen Hawking has died peacefully at his home in Cambridge in the early hours of this morning (Wednesday).
His children, Lucy, Robert and Tim, said in a statement, "We are deeply saddened that our beloved father passed away today.
"He was a great scientist and an extraordinary man whose work and legacy will live on for many years.
"His courage and persistence with his brilliance and humour inspired people across the world.
"He once said: 'It would not be much of a universe if it wasn't home to the people you love'.
"We will miss him forever."
Stephen William Hawking was born in Oxford in 1942, the eldest of four children.
Professor Hawking contracted amyotrophic lateral sclerosis, a rare form of motor neurone disease, in 1963 at the age of 21.
Despite doctors giving him just a couple of years to live he went on to study cosmology at Cambridge.
His illness confined him to a wheelchair and since 1985 he communicated through a voice synthesiser.
It was his 1988 book A Brief History Of Time that made one of the best-known scientists of his time.
It explained the origins of the universe in terms a non scientist could relate to.
The book was a massive success, spending 237 weeks on the Sunday Times best sellers list and selling 10 million copies and being translated into 35 languages.
Hawking was awarded the CBE in 1982.
In his 2013 memoir My Brief History, he weote, "At the time (of my illness), I thought my life was over and that I would never realise the potential I felt I had.
"But now, 50 years later, I can be quietly satisfied with my life."
Professor Hawking was the subject of the 2014 film The Theory Of Everything, which starred Eddie Redmayne.