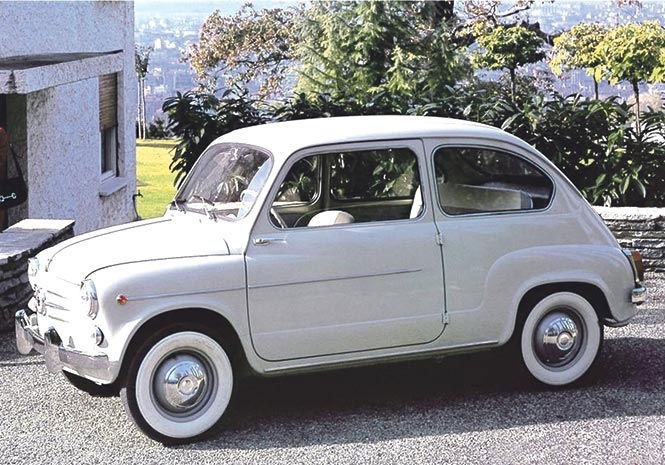 I WILL admit, it was all my fault! Something deep inside me just wouldn't drive past peasant folk as they trudged their way to Vera market.
It was a sacred day for them, their only respite from a life of severe routine and abysmal sameness. I thought my minor intervention would be a gesture of goodwill from our small foreign community here. 
When I pulled up alongside them they never seemed to understand what I was saying. Cars had driven by them for years and no one ever stopped. I should have wondered about that – but I didn't. It was just a small act of kindness. 
I opened the door and motioned them in. They looked at each other as if I was an alien kidnapping them. Their anxiety was soon overcome as I whizzed down the road in the direction of Vera, but I never got far before someone vomited. 
Then the person next to them would feel obligated to show equal respect and within minutes I almost lost it myself. Then I had to stop, let them all out, try to clean up; reload them and see how far we could get before the next family garlic throat clearing exercise.
As the weeks rolled by I couldn't contain my obsession with picking up strangers walking to the Vera market, but I did start to take a few precautions. 
I got lots of plastic bags and scattered them about the car. Then imitated someone 'bombing' and quickly brought the bag to my mouth. My audience thought it was hilarious. This kind foreigner that not only picked them up but put on a minor vaudeville event to ease the tension on the drive. 
That didn't remedy anything as no Spaniard worth his salt and vinegar was going to bomb into a plastic bag. When we finally arrived in Vera they all vacated the car as quickly as possible and left it for me to clean up. I was getting disappointed with myself. 
Some weeks later I vowed I would not pick up any more walking souls. 
That didn't work either as it seemed no matter where I hid my car so it couldn't be spotted, when I returned from my duties the car was surrounded by 10-15 insisting they ride back with me. I had no option but to take them. Drive about two kilometres, stop and let out the depraved and physically ill.
That always took a long time as only God knew how many had crammed in. The Guinness Book of World Records hadn't arrived in Spain yet, so I shall remain anonymous for my efforts. It seems I had feet and arms and black garments everywhere. It was a drudgery to be endured, no one talked, laughed nor smiled. I guess it would be like bungee jumping today.
But they always left little traces and reminders in the car – they had made the trip.