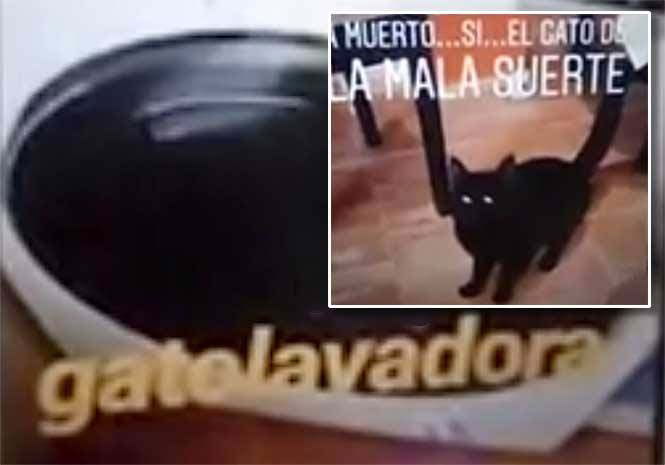 SHOCKING footage posted on social media of a woman killing a cat by placing it in a washing machine and repeatedly putting it through a spin cycle has caused outrage.
During the horrifying incident, the woman can be heard saying after the first cycle, "looks like people were right about cats having seven lives" before adding detergent to the washing machine and putting on another cycle.
More than 300,000 people have since signed a petition on change.org to lobby the Ministry of Justice to take the case to court. The animal rights political group PACMA has also voiced their outrage calling for "the maximum penalty for animal cruelty, which is 18 months in prison and a three year ban" from having animals.
President of PACMA Silvia Barquero said the woman "treats it as a sort of game.
"I think she is enjoying the animal's suffering, showing a total lack of empathy and needs to be made an example of."
After posting the video on social media, the woman then uploaded a picture of the cat from before the incident which said "the cat is now dead… Yes the bad luck cat."
The Euro Weekly News has made an editorial judgement not to show the footage, as it is distressing.