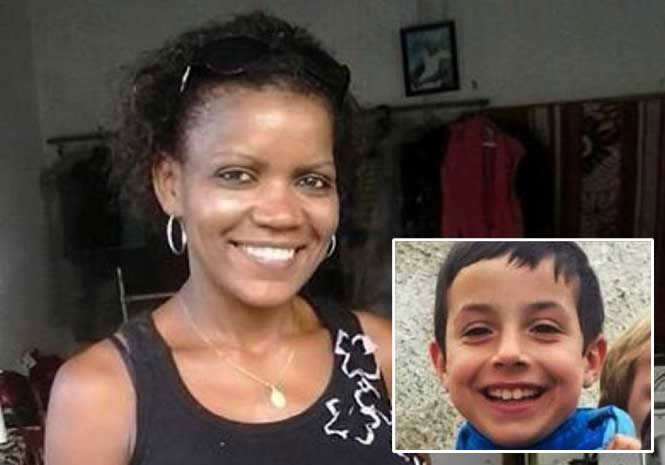 ANA JULIA QUEZADA, who was arrested by police yesterday (Sunday) carrying the dead body of eight-year-old Gabriel Cruz in her car boot could be re-investigated by police about the death of another child who was in her care.
Gabriel was last seen on Tuesday, February 27, when he left his grandmother's house in Las Hortichuelas, a hamlet in the town of Nijar in the province of Almeria.
He had gone to play at a friend's house but he never returned.
Despite huge searches involving thousands of professionals and volunteers no trace of the boy has been found – other than the mysterious 'find' of white vest that contained the boy's DNA.
The vest was found by the girlfriend of Angel Cruz, Gabriel's father –the woman who was arrested yesterday.
The 43-year-old Dominican claimed to have found the garment in an area that had been searched previously and almost 10km from the route that Gabriel was believed to have taken. Despite the damp weather conditions in the area at the time the vest was dry.
It was considered odd that it was a friend of a family member of the child who found the vest, despite the huge number of people involved in the search, and from that moment the police put her under close 24-hour surveillance.
Yesterday morning it is reported that she left Gabriel's father, in a hotel, and drove to a farm. During the whole journey she was followed by police officers who recorded and photographed everything she did.
From a distance they saw her put something into the car boot but could not be sure exactly what it was.
But when they intercepted the car later in its journey and asked the driver to open the boot that is when they found the lifeless body of Gabriel beneath a grey blanket.
Officers wept at the discovery of the dead child.
Reports are now emerging that, prior to moving Nijar, Ana Julia Quezada lived in Burgos and looked after a four-year-old girl and her two-year-old sister.
The child fell from a window and her death was considered accidental.
But some sources have told the Spanish media that the circumstances surrounding the child's fall had been 'strange'.
It is not know if Ana Julia Quezada was present at the time of the fall but she was questioned during police investigations.
Officers are now loooking at those case files again.
UPDATE:  Girl who died in window fall was DAUGHTER of woman arrested with dead body of boy in car