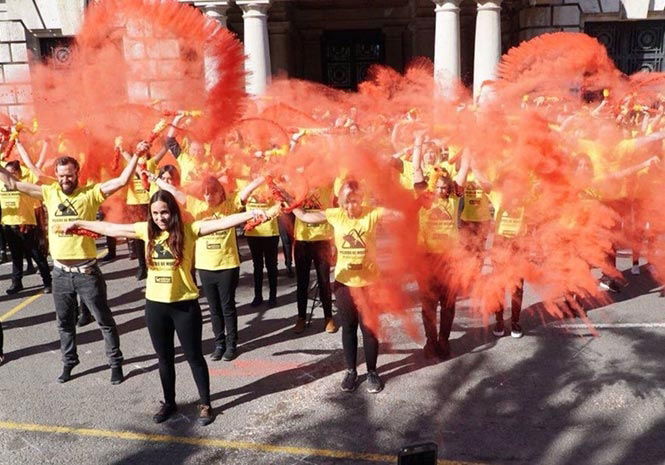 ACCORDING to animal protection group AnimaNaturalis, during the Fallas de Valencia more than 60 bulls are tortured in a single week.
In theory this is a celebration honouring St Joseph and attracts large crowds to watch the parades, the costumes and the fireworks but part of the week includes a number of bullfights which animal activists and NGOs are totally against.
That is why, last Saturday (March 10), there was a demonstration where a large number of those opposed to bullfighting massed in the centre of the city to protest against the whole tradition.
Usually, those taking part in these regular demonstrations are dressed in underwear only and strap horns to their heads, but on this occasion all wore specially produced tee shirts and broke banderillas (decorated wooden sticks with sharpened points which are stuck into the bull) whilst being sprayed in red dye.
A statement from AnimaNaturalis said "We cannot allow Valencia to stain blood year after year. It is the shameful image that the tourists that go there take, that of a backward country with barbarian traditions. It is time to evolve towards parties without cruelty and respect for all animals."