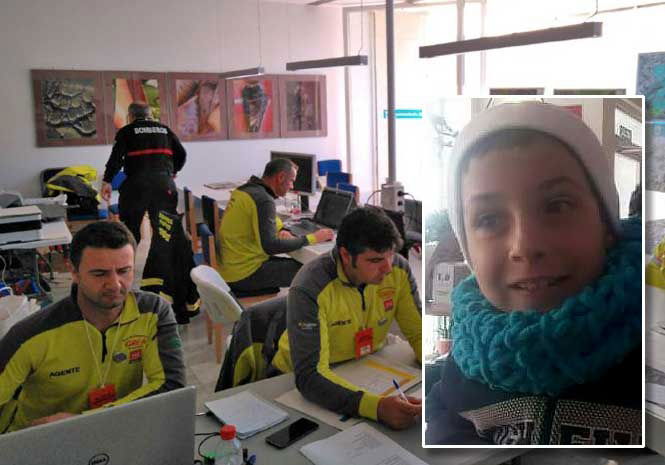 POLICE in Spain are widening their investigation into the wider circle of family members and friends following the disappearance of eight-year-old Gabriel Cruz who went missing almost weeks ago.
Gabriel was last seen on Tuesday, February 27, when he left his grandmother's house in Las Hortichuelas, a hamlet in the town of Nijar in the province of Almeria.
He had gone to play at a friend's house but he never returned.
Despite huge searches involving thousands of professionals and volunteers no trace of the boy has been found – other than the mysterious 'find' of white vest that contained the boy's DNA.
The vest was found by the girlfriend of Angel Cruz, Gabriel's father.
She found the garment in an area that had been searched previously and almost 10km from the route that Gabriel was believed to have taken. Despite the damp weather conditions in the area at the time the vest was dry.
It was considered odd that it was a friend of a family member of the child who found the vest, despite the huge number of people involved in the search.
Now Guardia Civil officers have widened their investigation to 'the second family circle' of the child and, according to the Spanish press, started to analyse telephone records and information about vehicles of those close to the family.
Police divers have also searched a water treatment plant and for a second time, a well near his grand mother's house.
Emergency services are still searching for Gabriel using a specialist dog unit, riders on horseback and drones – as well as hundreds of volunteers.
RELATED:
MISSING BOY IN SPAIN: Thousands attend huge rally on day police re-examine well near gran's home
MISSING 8-YEAR-OLD BOY IN SPAIN: DNA of child on t-shirt 'found' by his father during searchMISSING 8-YEAR-OLD BOY IN SPAIN: DNA of child on t-shirt 'found' by his father during search
Police arrest man for breaking a restraining order against the mother of an eight-year-boy who has gone missing in southern Spain
380 vuelos, 156Km recorridos, han realizado en #nijar nuestras operadoras solidarias en el dispositivo de #TodosSomosGabrielLM1 sin resultado aparente. Gran trabajo.@sosdesaparecido @E112Andalucia @guardiacivil @ayto_nijar #Almería #lasnegras pic.twitter.com/Cg2aBdmebU

— A.G.C.S (@presidenteagcs) March 11, 2018
Prosiguen las labores de búsqueda del menor desaparecido en #Níjar con la incorporación de nuevos voluntarios pic.twitter.com/ZvhEPUDZsZ

— Emergencias 112 (@E112Andalucia) March 11, 2018