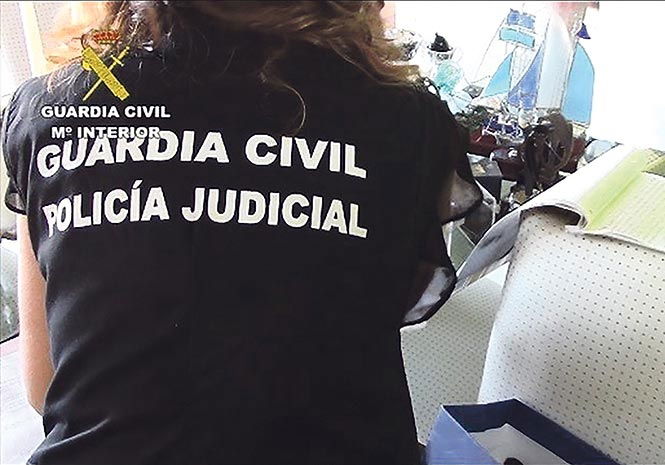 THE 77-year-old who shot an alleged member of a gang attempting to rob his home, fired on him before he was beaten, police have claimed.
Guardia Civil officers investigating the alleged robbery and shooting, which resulted in the death of 25-year-old Mauricio EB, made the claim based on evidence they have gathered so far.
The police's version of events matches that of Freddy EB, the twin brother of the man gunned down at the villa in Porreres, who turned himself in.
The claims come as the 25-year-old appeared in a court in Manacor on Friday morning, where he was handed a prison sentence after confessing to being part of the robbery. He reportedly broke down in tears during the hearing and told the court he had not done anything.  
Police are still working to establish what happened at the Porreres villa during the attempted robbery on Saturday February 25.
It is believed that Pau Rigo, the householder of the villa, was approached and jumped by two of the alleged robbers while outside his home.
He was taken inside where he was assaulted, along with his wife, by the gang who wore balaclavas and brandished iron bars.
They then demanded that Rigo, who owns a slot machine business and reportedly kept the takings from machines in safes in his house, to hand over his money.
The 77-year-old gave them €10,000 but the robbers demanded more. The man told them he was going to get more money but instead returned with a shotgun.
According to Freddy EB's statement to police, he then fired on Mauricio EB before his brother beat him and managed to take his gun.
The 25-year-old dragged his wounded brother outside, at which point Rigo and his wife locked themselves inside and called the emergency services.
Jose Antonio SL and Marcos RV, the two other suspects in the case, arrived at the house shortly afterward and reportedly joined Freddy EB in pounding on the door. 
It is not clear whether this was to continue demanding money from the couple or to ask for help for the wounded man who died in hospital later that day. 
The 77-year-old was taken to a hospital in Manacor where he was treated for face, back and hip wounds.
Establishing the circumstances surrounding his firing of the gun will be an important factor, determining whether he will be charged for the shooting.