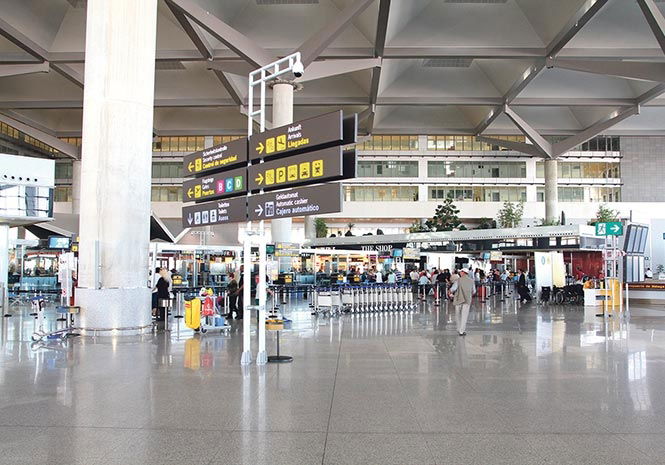 AENA is to invest millions of euros in Malaga Airport's Terminal 2.
The project, which has been awarded to company Comsa, will be completed within 20 months, modernising the area to the standards of Terminal 3.
According to the company, the project will 'take in the Departures area, including the check-in foyer, Arrivals and the intermediate floors to the north and south.'  
During the works Terminal 2's flooring will be replaced to match that in T3, and workers will paint walls and ceilings throughout the building.
Last week it was announced that funding of more than €6.2 million would allow the airport's capacity to soar from 24 million passengers a year to 25.9 million.  Upgrade plans will also see a maximum of 180,000 flights come and go each year.
According to Aena, the move is designed to ensure it 'has sufficient capacity to meet traffic levels and retain high levels of quality.' The project will see 2.36 hectares of land surrounding the current airport limit used to expand facilities. 
Further plans include adapting the building housing Terminals 2 and 3 in departures and arrivals to provide new parking spaces in front of the airport.
  Further security checks will also be installed at five of the new boarding gates to offer passengers flexibility.