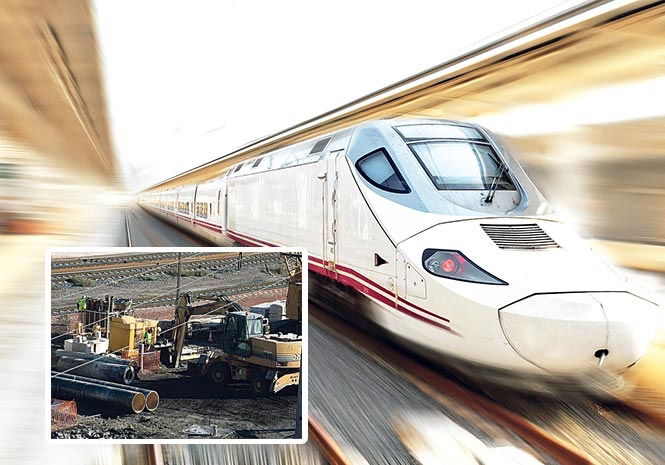 RAIL authorities have announced their approval of the expropriation of land for the next stretch of the Mediterranean High-Speed Corridor.
The Administrator of Railway Infrastructures (ADIF) has approved the takeover of 359 plots of land spanning the 17.8-kilometre distance of the Los Arejos to Nijar section of the line. 
The consultation period for the expropriation, which will allow people affected to voice their concerns, opened yesterday. It will last for 15 days, according to reports.
Most of the plots set to be expropriated are in Nijar at 266. A total of 68 are in Lucainena de las Torres and 25 lie in Sorbas.
Authorities in Nijar own a total of 124 of the 266 plots due to be taken over for the construction of the line.
Almost €732,000 was allocated to the building of the Los Arejos to Nijar stretch of the line by the Ministry of Development. The project was revised following an engineering survey from a double track to a single track line. 
Six out of the seven sections of the line have not yet had work done to them or have been started partially. Plans are still set to be executed for the building accesses to Almeria, Lorca and Murcia.
Authorities have forecast that work will begin on the line in 2019 with a lead time of around four years.
The High Speed Corridor will link Murcia and Almeria once it is completed, which is estimated to be in 2023.