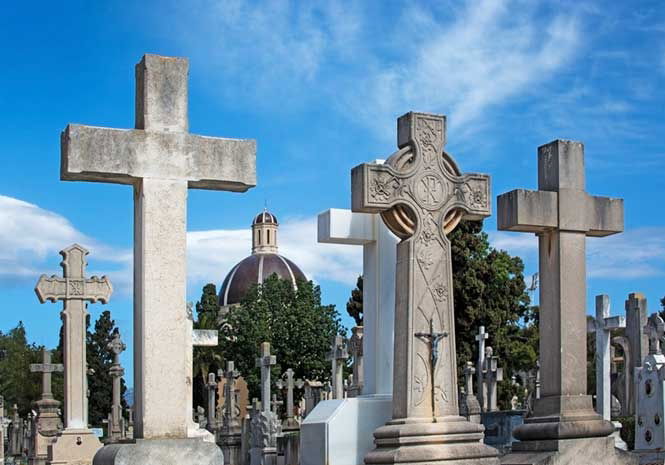 A YOUNG woman had to be rescued by firefighters after falling into a tomb and lying trapped for half-an-hour three-metres underground.
Michell Vargas, 28, fell into one of the old tombs in Canillas, Madrid, while placing 'the most beautiful flowers on the oldest grave' in the cemetery.
But, as she did, the ground crumbled beneath her feet and she plunged three-metres in the void below where she lay trapped for 30-minutes with a piece of the tombstone immobilising her leg.
Quick-thinking Michell called a friend on her mobile phone telling them, "I am inside a grave and my head is broken. I think I'm going to die, help me."
The friend called the emergency services and firefighters, paramedics and Municipal Police were sent to the scene.
The cemetery guard also heard Michell's call for help and went to assist.
Firefighters rescued the young woman from the hole in the ground with the aid of a ladder and she was taken to hospital.
After treatment for her injuries she was discharged four hours later.