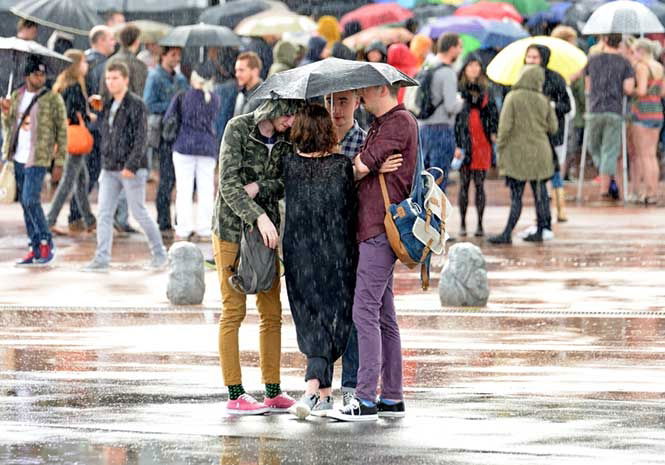 SPAIN'S Met Office has warned of the arrival of Storm Felix today bringing with it very heavy rain, strong winds and big waves – up to 10-metres high in some areas.
An AEMET spokesperson has said that it will bring rain to the whole of the peninsula from today (Friday) through until Sunday.
Many communities have already been placed on yellow or orange alerts for severe weather.
Spokesperson Ana Casals said Galicia and the mountainous areas of the Bay of Biscay will be worst hit and waves of up to 10-metres are expected in the Cantabrian region.
The first effects of Storm Felix will be felt on Friday when 'significant amounts of precipitation are expected in the west of the country.'
Areas most likely to suffer heavy rains will be the central areas, the southwest of the country, Extremadura, Sierra Nevada and the mountains of Almeria.
The situation will get worse on Saturday when Casals warns that the entire country will be affected by the rains.
The Cantabrian and Mediterranean coasts, from Almeria to Girona, will be affected by the rains.
The Balearic Islands could also be hit by the heavy rainfall, although it is expected that in all the coastal areas of Spain, the rains will not be as bad as in the centre of the country.
On Sunday the Galicia, Cantabria, Asturias and the Basque Country will once again be most affected the heavy rainfall, which is expected to disappear at the end of the weekend.
Storm Felix is expected to affect only the peninsular regions and the Balearic Islands.
The Canary Islands are not expected to be affected and a change in temperatures is not forecast.
FORECAST: Yellow and orange severe weather alerts are already in place for much of Spain over the weekend