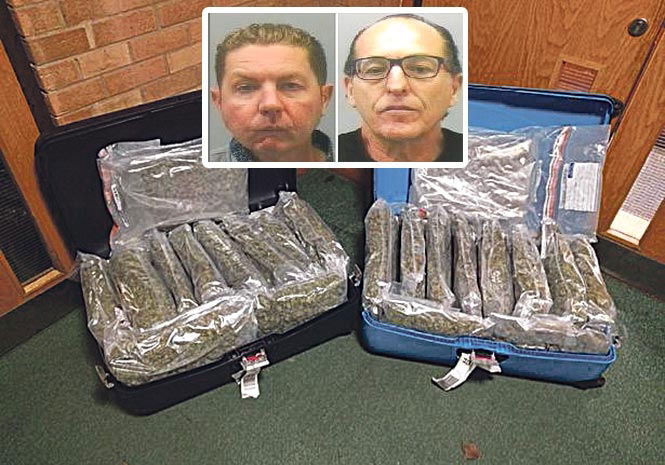 TWO Spaniards have been sentenced to spend 16 months in prison each after attempting to smuggle more than €165,000 of cannabis through Newcastle Airport. 
According to reports, Carlos Gonzalez-Cortes and Leon Espada travelled on a flight from Alicante Airport to the North East, each carrying a large suitcase.
Border Force officials became suspicious of the pair after they appeared to be travelling alone but carried family sized suitcases.
Neither of the men new the codes for their suitcases when approached by Border Force officials and when they were eventually opened, each case contained 12.5 kilos of cannabis worth an estimated €167,000 (£150,000).
Gonzales-Cortes, 46, claimed that a Buddhist in Malaga had asked him to take the drug to give it to UK cancer patients, while Espada, 63, admitted to having money problems and said he was offered €1,500 for smuggling the drugs.
The pair admitted to importing the cannabis and were subsequently sentenced to 16 months each at Newcastle Crown Court.
Following the case, Northumbria Police's Central CID, Frank Cox, told British media: "This was a really huge seizure and it is amazing that these offenders thought they would get away with it.
"They were bringing cannabis into this country with the intention of selling it to street dealers who would spread it across the streets of the North East.
"Not only is cannabis an illegal drug but it brings with it a lot of associated crime which can have a devastating impact on many of our local communities.
"With dealing of this scale we almost always find associated violence and disorder so it is important that we take illegal drugs off the street at the source of the problem.
"I want to thank our colleagues at Newcastle International Airport and the UK Border Force who ultimately stopped this huge haul of drugs hitting our region."