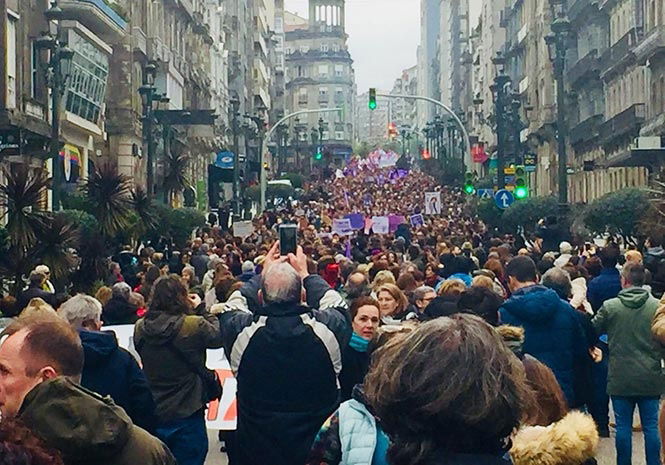 WOMEN accross Spain are preparing to down tools tomorrow (Thursday) to mark International Women's Day.
Hundreds of thousands are expected to join the protest organised by The Commission for March 8, a collective of feminist groups, the strike takes place under the motto 'if we stop, the world stops.'
The walk out will be followed by demonstrations and rallies in Spanish towns and cities, most of which are scheduled to begin at 6.30-7pm.
Purple bracelets will also be worn throughout the day, and women are being pressed to avoid buying any non-essential items, particularly feminine hygiene products which critics say are subject to a 'pink tax' in Spain, while boycotting companies considered to exploit the female image.
In Vigo, thousands attended a rally on March 4 as part of protests gearing up for tomorrow.
Men are encouraged to support their partners by assuming responsibility for housework and other domestic tasks, or by joining the protests and marches.
For more information on the strike, see the website www.feministas.org.