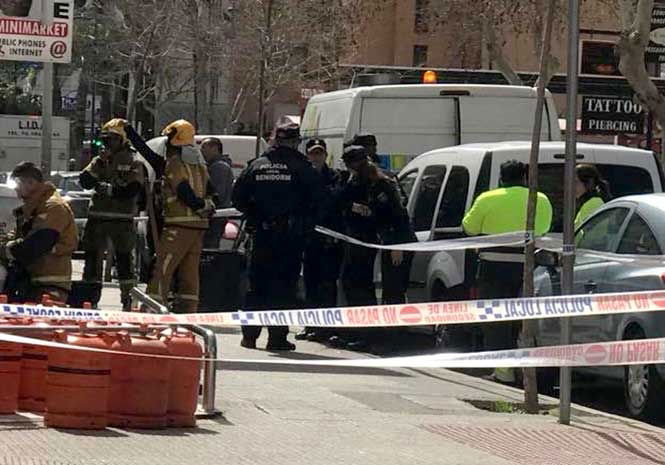 FIREFIGHTERS and police have attended an 'explosion' at Dave's Chippy in Benidorm on Spain's Costa Blanca.
There are reports of one person with minor injuries after a gas bottle is believed to have 'exploded'.
The popular is chippy is located in the resort's Avenida de Cuenca.
It adjoins Calle Ibiza, in Benidorm, the area that went into lockdown this morning after a suspected gas leak.
It is not known if the incidents are linked, but there were gas bottles lined up on the pavement at the scene of the chip shop blast.
All the bars that were closed in Calle Ibiza earlier have now reopened.