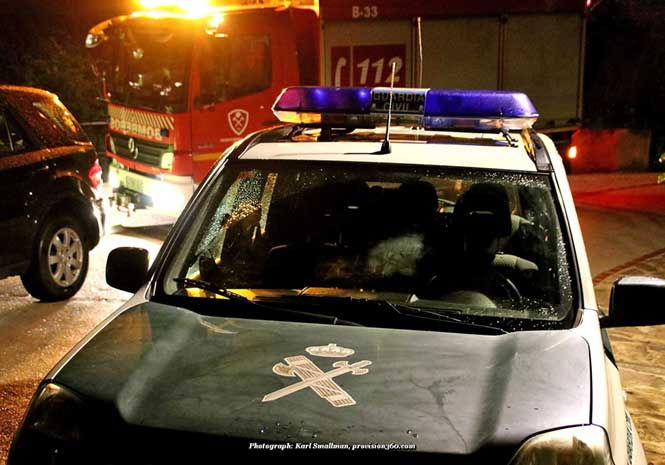 POLICE in Spain have rescued five people, including a baby, from two cars stranded in a swollen river.
Officers from the Guardia Civil risked their lives to get the occupants out of the vehicles through the windows, as the vehicles were at risk of being swept away by the currents.
The incident happened near the flooded Palmones river in Los Barrios in the province of Cadiz.
The five people who were rescued did not need medical attention and were taken to their homes to dry out.