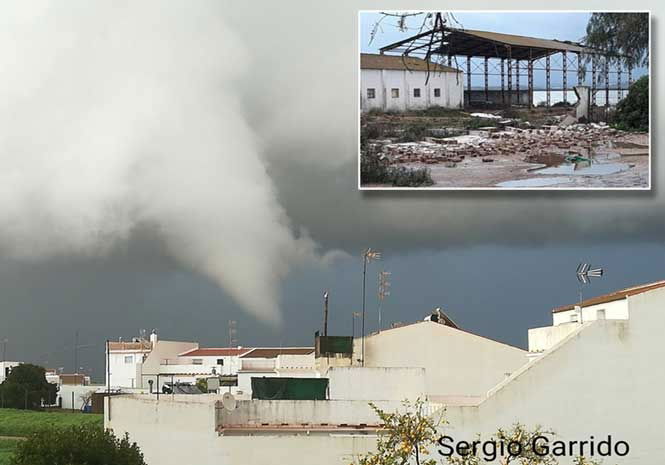 A TORNADO has ripped through a province in the south of Spain plunging a city into darkness and leaving a trail of damage in its wake.
The freak weather phenomenon in Andalucia resulted in falling objects, trees and branches, and damage to buildings and street furniture.
One city was plunged into darkness by power cuts and it resulted in at least one serious road traffic accident.
The tornado ripped through the province of Huelva yesterday (Sunday) afternoon.
Damage was reported in Ayamonte, Isla Cristina, Lepe, Punta Umbria, the capital Huelva and Trigueros but there are no reports of injuries yet.
The road accident at km 83 on the A-49 was caused by a flying piece of debris.
The City of Ayamonte reported that as a result of the tornado the power was knocked out in the entire municipality.