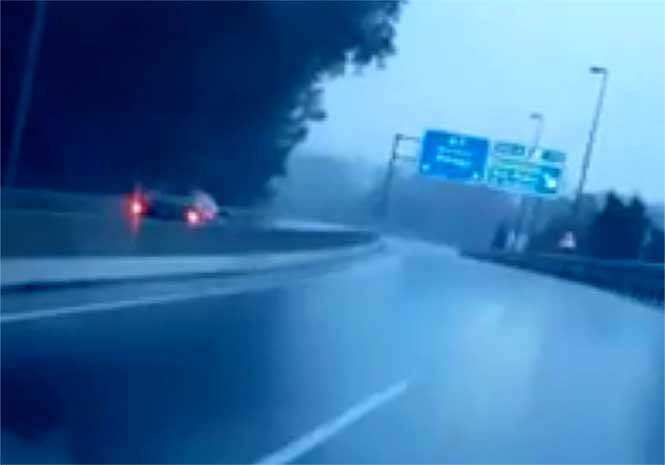 POLICE have stopped an elderly woman for driving in the wrong direction, in heavy rain, on a major dual-carriageway in the south of Spain – forcing oncoming vehicles to swerve out of her way.
A video circulating on WhatsApp shows the car being driven on the wrong carriage for several kilometres on the A7 coast road between Estepona and San Pedro.
Estepona's Local Police radioed ahead to their Marbella counterparts who intercepted the car before it reached San Pedro.
The woman, who was driving from Estepona to Marbella, told officers she was confused by signs when joining the road.
She tested negative in a blood alcohol test.
Police have submitted a report to the Directorate General of Traffic so that they can arrange tests to see if she is still fit to drive.
Around ten days ago a major crash was narrowly averted as an OAP drove in wrong direction on another main road in sourthern Spain.