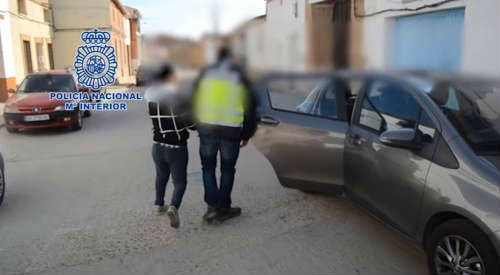 TWO girls aged 16 and 17 have been freed by the National Police after their sister sold them for €20,000.
Both girls had, according to the police, been sexually assaulted by their Romanian father and had fled to the home of their elder sister for safety.
Once there, the sister and her husband negotiated with other local Romanian families to sell the girls for €10,000 each to be married to members of these other families.
The first girl was sold to a family local close to the sister in Zamora (Castile and Leon) and when rescued by the police was found to be ill and had received no medical treatment because the matriarch of the family didn't think it necessary.
The second girl was sent to Valladolid – also in Castile and Leon – and when released advised the officers that she had been sexually abused by the husband of the sister who had sold them.
In total seven people were arrested for their involvement in this matter and the two girls are now being looked after in a reception centre.
Good news for two young girls just a few days before Spain celebrates International Women's Day next Thursday (March 8).