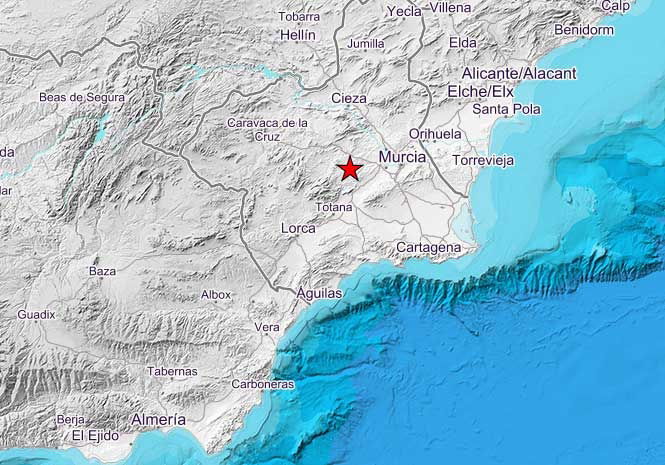 AN EMERGENCY control centre was deluged with calls after two earthquakes rocked the south of Spain last night (Friday).
The two significant quakes with magnitudes of 4.1 and 3.8 on the Richter scale were recorded in the Murcia region.
Spain's National Geographic Institute (IGN) said the epicentres were in Pliego and Aldudeite.
The first earthquake, with a magnitude of 3.8, was recorded at 8.08pm east of the town of Pliego and around nine kilometres deep.
Also, at around the same time, a second earthquake, with a magnitude of 4.1, was recorded in the municipality of Albudeite at a depth of 12 kilometres.
In neither cases was any personal or material damage recorded.
However local media report that the 112 Emergency Control Centre was swamped with calls with the quakes being felt up to 45 kilometres from their epicentres.